Story:

Whirlpool's Innovation Journey: An on-going quest for a rock-solid and inescapable innovation capability
January 23, 2013 at 4:35pm
Summary
Do you believe that innovation is the path to growth and differentiation? Do you want to create outstanding shareholder returns? If you have decided to embark on your own innovation journey, this article will teach you many lessons learned through Whirlpool Corporation's long innovation history. Be warned, the results won't come without some "heavy lifting" but the rewards can be big.
Context
With a history of 101 years, Whirlpool Corporation leads an ultra-competitive and mostly mature industry from a small town in southwest Michigan.  Our 70,000 employees generate over $19B in annual revenue by designing, engineering, marketing and selling consumer solutions in more than 135 countries.
After 90 years of constant growth and invention, Whirlpool was looking for a platform to enter the 21st century in a stronger position. We achieved this by focusing on driving consumer preference by embedding  innovation as a core competency – which everyone at Whirlpool would be part of. During our first ten years of this innovation transformation, a major acquisition followed by the recession posed new challenges.  Emerging and changing players in recent years require us to behave differently.  Our 13-year quest for an embedded innovation approach has answered these challenges with creative approaches that have allowed us to stay focused, relevant and competitive. One would think that after the big-bang approach to embed innovation in the early 2000s we would be in auto-pilot by now, but each phase has required the same level of attention from the innovation architects (those creating blueprints and building innovation capability) to take innovation to new heights.
Triggers
One of the essential business skills for leaders as well as innovation architects is having an ability to read the times and knowing what will work for the particular state of the organization, the internal and external environments as well as the leadership in place.  There is no single answer or recipe for success, but Whirlpool's innovation phases can serve as a model for many organizations seeking to make innovation part of their DNA.
Burst: The Sea of White (1999-2003)
As described in Nancy Tennant's book, Strategic Innovation:  Embedding Innovation as a Core Competency in Your Organization, the late 90s represented the beginning of a large transformation: Whirlpool Corporation's leadership led by Dave Whitwam, Whirlpool's CEO at the time, was convinced that in order to thrive in the new century it was necessary to create a new platform that would take the company from an operational to a consumer focus. This was the genesis of the Brand Focused Value Creation strategy, in which consumer devotion to the company's brands would enable Whirlpool to escape what he used to call "the industry stalemate" also referred to as "the Sea of White." In order to achieve this, all employees would have to become participants of the innovation efforts. This was the genesis of an initiative that in retrospect, changed Whirlpool forever. Every employee would be part of the innovation effort: it would not be exclusive to engineers or be driven only by skunk works efforts. Innovation would come from everyone and everywhere.
Scale: Big time (2004-2008) 
Upon Whitwam's retirement, the new CEO, Jeff Fettig, came with a highly operational approach to bring innovation to its next phase.  It was time to Unleash Innovation.  In a large organization like ours you cannot just ask people to innovate and expect that it is going to happen.  It requires a holistic management system to define it, to make it sustainable, scalable and inescapable.  Many of our "innovating innovation" stories came during this era as some of my predecessors reflect:
"What helped to open the box was the sand box.  At the beginning the sand box was wide open, well beyond the core business (which is an event in itself for a century-old company which exists only to create "boxes").  This liberated huge pent-up energy to explore, invent, create new businesses, new models, new solutions even without appliances!  Then to make the effort sustainable we created a clear sand box, i.e., the definition of innovation which in turn opened up the organization resource leverage needed to scale up any idea and make it a success.  So in summary not having first and creating later a sand box was the recipe for going big." – Giuseppe Geneletti, Director of Communications, Corporate Relations and Strategic Competencies for European Region
"As we looked to move from innovation being driven by separate 'innovation teams' in separate 'innovation rooms' to innovation by everyone, a major step was to push intact business teams to use the innovation tools to drive new thinking.  Teams were asked to go offsite one to two days per month over a period of three months and take part in facilitated innovation sessions, using our Innovation toolkit to drive ideas for new product and business concepts.   Often the ideas that came out of the innovation offsites were totally unrelated to the business the teams were dealing with on a day-to-day basis.  This is how our Gladiator Brand came about, along with many other ideas across our business.  This approach enabled people across the business to gain experience with the Innovation toolkit and helped them understand how these tools could be used to drive new thinking even within their core business." – Pamela Klyn, General Manager of Cooking Business Team for North American Region
Up a notch: What Goes Around Comes Around (2008 – today)
It was during this phase that we learned that an innovation capability doesn't necessarily follow a conventional maturity model.  It was in 2010, during the preparation of our 100-year anniversary celebrations, that we challenged ourselves to define the new role of innovation in a new era. There was a general sense that innovation required a new, higher platform to help us deliver a promise of value creation for our shareholders for the next hundred years and to create more relevance to our strategic direction of growth beyond the core.  It was time to turbo-charge innovation.
Key Innovations & Timeline
Intended to either initiate, to scale or to improve upon our innovation capability, our management innovations have one thing in common: they are all purposeful initiatives, not accidents.  They required real organization resources, prioritization and attention from management groups to succeed.  This section highlights the ones that have delivered the most impactful results and lessons that we believe can serve others in search for an inescapable innovation capability.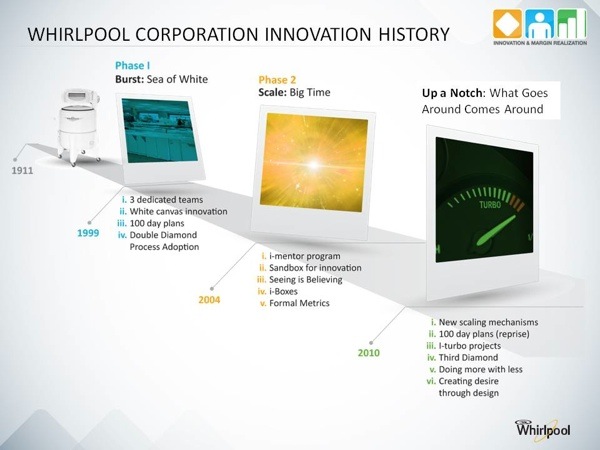 Exhibit 1 – Whirlpool Innovation Timeline with Key innovations
It is not trivial even in today's world, that when engineers, designers and marketers speak the same language the power of innovation is unlocked.  The adoption and adaptation of the double diamond innovation process and its set of tools was key to demonstrating that an established organization could transform itself through its own people and that everyone can innovate.  During the years after its initial adoption, our toolkit has continued to evolve to become more accessible and the process has become more integrated with other systems as a means to generate scale. 

Exhibit 2 – Whirlpool Corporation's Triple Diamond Process
Surfacing deep consumer insights is one of the most powerful innovation drivers. During the discovery process this lens is always a must.  As a company that does this for a living, we have access to a massive amount of consumer data generated and managed by experts in the field.  While leveraging this information is important, a mandatory consumer immersion goes a very long way for the team and for any innovation project.  Every time an innovation project is initiated, the teams are asked to create a plan to extract consumer insights by first-hand observation; the use of some tools allows them to create a relevant and robust plan.  See exhibit 3 for an example of a consumer insight immersion.
Exhibit 3 – Consumer Insight Example
The level of empathy, context, and passion that is generated will never be achieved by reading 1,000 reports. The results of the immersion approach are synthesized in insights that become the DNA of an innovation project from this early stage until launch and advertising campaigns are created.  See exhibit 4 for an example of a consumer insight as output from the discovery work.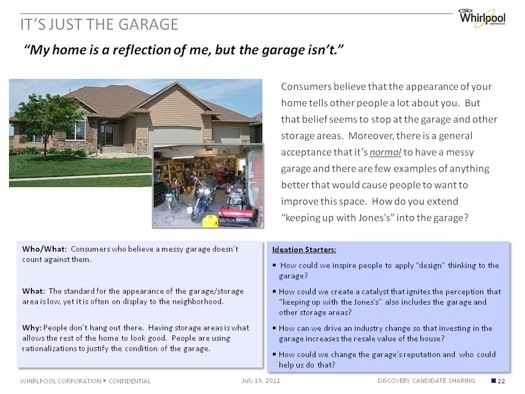 Exhibit 4 – Consumer Insight Example
Management Systems – Making innovation part of everyone's job and hard-wiring it to its modus operandi requires holistic management system thinking. We work across the elements of this system with the help of the framework illustrated. Read tne Hack: Change the Systems, Free the People for a detailed description of Management Systems.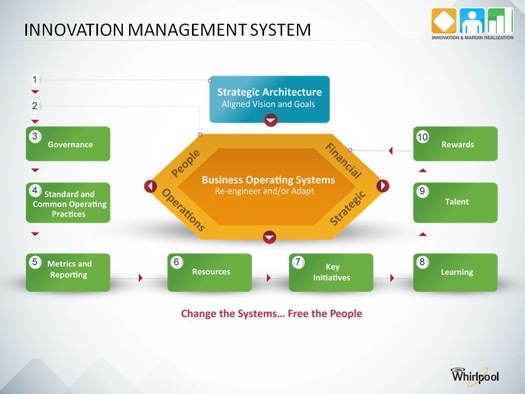 Exhibit 5 – Management Systems Framework
If there is one thing that has been consistent throughout the eras, it is our innovation definition (see exhibit 6). The Executive Committee came to the realization that a clear and concise definition was needed as the decision to scale innovation was made; this would provide clarity, allow us to goal it, and avoid many future discussions about what is innovation and what is not. Sr. leaders were going to be assigned an annual innovation pipeline target– How would that be measured? How would we know how good it was? These and other questions forced this group to think deeply about the purpose of innovation and the results that were expected from it.  The result was the innovation definition which represents the essence of why we do innovation and serves several purposes:
Creates a global, common understanding of what we mean when we say innovation and how innovation is supposed to serve our strategy
Brings clarity to grey areas and encourages individuals to raise their work to that standard
Allows us to measure and goal innovation (and the work of those in charge of it) accurately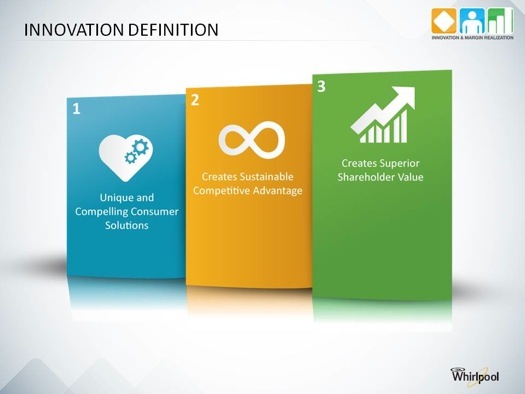 Exhibit 6 – Whirlpool Corporation Innovation Definition
One thing is to define innovation and another is to have everyone understand it. A scaling mechanism that helped us achieve that was a tool called the "i-box."  Through the use of this tool, teams around the world measure their projects against the innovation definition and put innovations at test. Through its practice and this common language, they have the right conversations and challenge themselves in areas that would improve the "innovativeness" of a project. See Exhibit 7 for an example of the i-box and helpful materials for a full version of it.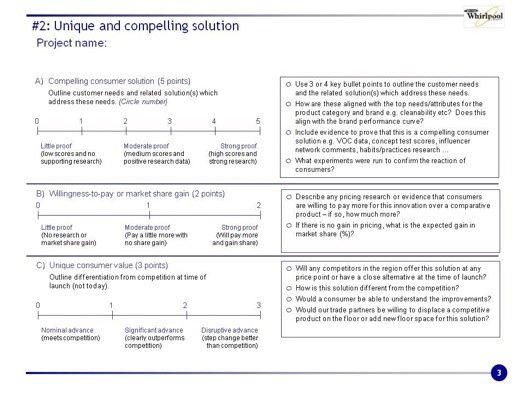 Exhibit 7 - Sample of i-box
Once innovation is categorized, we can point to it and measure it.  Metrics are directly tied to the definition and focus on the results of our innovation efforts.  Whirlpool runs SAP, and for us to measure our innovation at scale we had to modify the system by including a flag on SKUs that identifies when a product meets the definition.  This change allows us to run reports to size our pipeline and see the returns innovations are generating in the market (i-revenue and profit lift).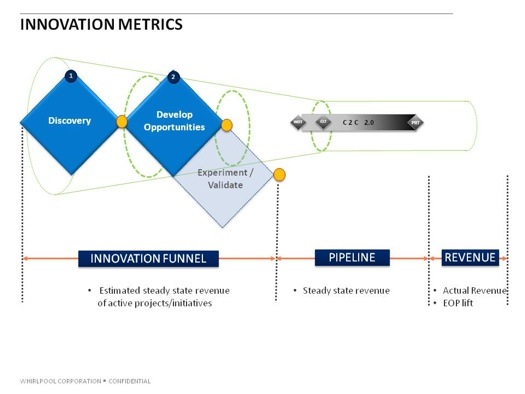 Exhibit 8 – Depiction of Innovation Metrics
The results of the metrics are tracked via an Innovation dashboard that allows us to look at the different metrics in their totality, by region and by major product category.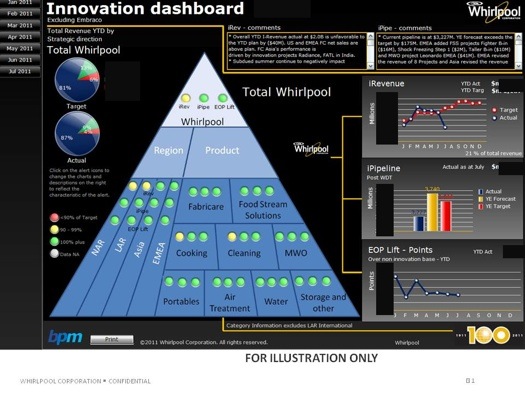 Exhibit 9 - Innovation Dashboard
It is amazing what a pragmatic limitation on time and resources can do for innovation projects.  After teams present the results of the front-end of innovation process and pitch ideas to leadership to get funding, they are asked to prepare and execute a 100- day plan: an experiment no longer than 3 months and costing no more than $10,000 to answer the most important questions that would make or break the project.  This approach injects a sense of urgency and sparks an unexpected level of creativity to validate the project hypotheses.  This approach is not intended to replace formal consumer research when the time is appropriate, but it forces team members to put some of the most important hypotheses to test.  It is always beneficial to have experts supporting this approach to avoid confirmatory bias, a common flaw of asking questions so we get the answers we want. This is also an appropriate time to engage some of our trade customers so we can win their hearts so we can together win the consumers' hearts. An overview of a 100 day plan is presented in exhibit 10.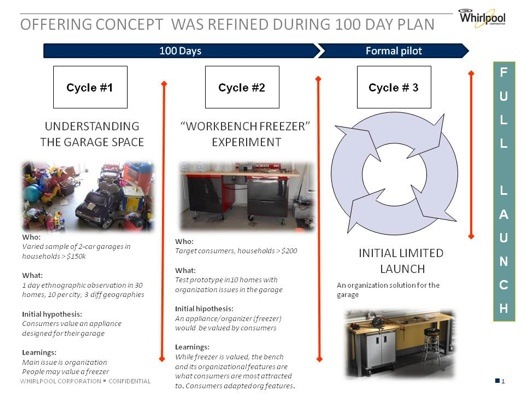 Exhibit 10 - 100 Day Plan in Action
Innovation processes are typically focused on the front end. Ours is called the Double Diamond (Discovery & Opportunity Development); they are diamonds because we diverge and converge.  But what happens when, 1) an innovation is so disruptive (or unfamiliar) that it requires constant monitoring and adjustment? Or 2), the go to market of some products has to be re-evaluated?  To address these two areas we added the Third Diamond of the process we called "Deliver and Grow" also known as "Launch and Love", emphasizing the need for nurturing innovations in the marketplace.
As we took innovation to a new level, we felt it was necessary to create a platform to make our portfolio more aggressive and diversified. The i-turbo projects were created to infuse this new stretched thinking, support our expansion beyond the core and to accelerate capability building. To achieve these objectives new inputs and management systems were implemented: Each region would run a full frame-breaking discovery phase to generate new, breakthrough ideas. In the Discovery phase, frame-breaking refers to the approach we use to force radically new thinking in a team and a project. This doesn't necessarily occur every time (although it is encouraged) as it is not always needed. It needs to be carefully planned.  It is achieved when new learning is injected into projects in the form of lenses or "new voices" introduced in a planned and methodical way. As a result of this initiative, the innovation competency got a full refresh and level of excitement that resulted in the creation of the Strategic Megatrends, a confluence of trends that would serve as the sandbox for the creation of new innovation projects. See Exhibit 11 for an example of a Strategic Megatrend.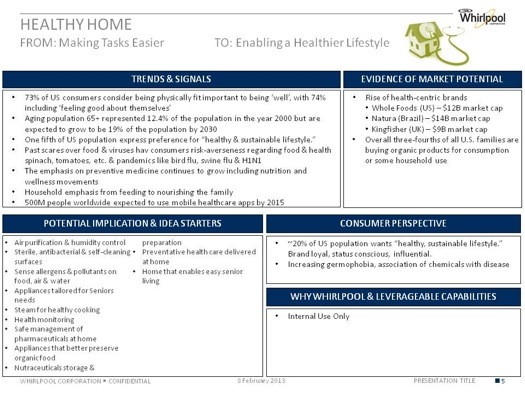 Exhibit 11 - Example of a Strategic Megatrend
As innovation gets momentum and our beyond-the-core strategy continues to advance, the demand for R&D resources increases, pushing Whirlpool to improve its technology capability to rapidly develop new knowledge and technologies while containing costs, budgets and investments in R&D. "Doing more with less" has therefore become an expectation and a structured practice. To develop new knowledge while rationalizing the project expenditures, Whirlpool innovated in its approach to generate technology innovation by opening up the R&D boundaries through the implementation of an Open Innovation strategy for R&D to de-risk innovation and research activities while leveraging public funding and incentives. This has required a significant mind shift of the way our engineers work as they were not always used to "opening the gates" to establish and nurture a true collaborative approach with external partners. Furthermore, a change in the technology development strategy was put in place to create flexibility and align the internal technology roadmaps with the requirements of the public bodies. To enable and support this transformation, Mauro Piloni, Vice President of R&D established the External Funding and Open Innovation (EF&OI) unit in 2011. This unit is led by Enrica Monticelli, 2012 winner of the "International Prize for Women and Technology" in innovation, and acts as a catalyst to different needs coming from the internal R&D categories, proactively managing and coordinating our technology strategic partnerships and the application to public funding initiatives against our roadmaps.
Challenges & Solutions
Balance embedment with centers of excellence

We started this journey with the notion of embedment from the beginning.  After the initial phases the roles would morph and be embedded in the business, spreading the seed into their own organizations.  We stuck to our plan, and as the initiative scaled, innovation managers were assigned into every major category around the world as the central teams dissolved.  Natural rotation, combined with infusion of new talent over time started to impact the purity of the process; the intensity of the initial rollout was not there anymore and for many that burst was something they only heard about.  It was not uncommon to also see some, newer people driving innovation in their own way which in some cases made things confusing. We struck a better balance of embedment and sustained capability with the creation of the centers of excellence, organized mirroring our global/regional structure.  Not only do these centers support the hundreds of employees innovating day-in and day-out but they also serve as hubs for talent development and keep the regions going with the most up-to-date tools, techniques and relevant content from around the world. The general structure and responsibilities of these Centers of Excellence or C.O.Es are as follows:

Global C.O.E. - Formed of one global director and 4 innovation consultants. Our vision is to deliver the promise of innovation as a catalyst and driver of quality of sustainable growth. The primary responsibilities of the team are:

Advancement of innovation capability
Custodians of innovation process, tools, systems, assets and metrics
Consulting support for key innovation projects and initiatives
Incubation of the futuristic and non-traditional projects and initiatives until they become material for the broad organization
Identify and develop top innovation talent

Regional C.O.Es - Each regional C.O.E. is responsible for driving day-to-day innovation activities and projects within the regions, serving as on-the-ground embedment, execution and consulting arm. Whirlpool has C.O.Es in North America, Latin America, Europe and Asia.  Each team is a little different varying from 2 to 6 total innovation experts. Each region also has a new business unit organization in charge of incubating non-core and non-product initiatives usually working elbow-to-elbow with the regional C.O.E.
New Generations, New Approaches

When we started to bring innovation to a larger audience during the "Big Time" era, there was such an excitement in the air that the format, style and visuals of our toolkit went virtually unnoticed.  Once this innovation approach was in place in the broad organization, certain things seemed more important and we noticed that the way materials were presented had a significant impact in the results of our innovation sessions.  Our Latin America team led by Mario Fioretti and Ana Lopes took an innovative leap to solve this problem turning our innovation playbook into a fresh-looking, inviting and fun package that creates curiosity just by its look.  A powerful way to teach innovation tools is to make them as engaging as a board game.  This allows teams to play scenarios, get an understanding of the big picture and get engaged in the design of initiatives. This new approach has started to increase a pull, generating more demand for innovation practice.

Exhibit 12 - Whirlpool's Innovation Playbook and Toolkit
Maintaining sharp focus and a broad perspective

Even when innovation is integrated in the strategy and considered as a key competency, it requires awareness and responsiveness to what is going on in the business.  Many times the business priorities can be seen as obstacles. Practicing innovation every day and being aware of what is happening also teaches us a lot about how to make it more attractive, relevant and palatable to the organization.  One of the main responsibilities of innovation teams in charge of building capability is to have a pulse on the organization and make the necessary changes and improvements to the innovation approach.  Many times this can be painful but we must recognize that things that took us to a place may not be the ones that will take us to another, better place. An approach I've used to keep this perspective is to do a year-end analysis of our global work as innovators keeping a broad perspective in mind and basing the plans of the following year based on our conclusions. Executing these plans is easier said than done and there is no one single way to get buy-in but I have some tips that might be helpful:

Bring it up when it is relevant – There are always moments when somebody picks on something you've been thinking about.  Grab that moment and say something like "Absolutely! We could even do this and that…" make that person a partner and push hard from that moment on
Learn to shut up – Many times we are so anxious to share a lesson or propose  an initiative that we can overwhelm people or get rejection if the time is not appropriate. If the moment is not right, shut up; the time will come.
Use business speak – Put it in terms that are relevant to leaders and that will directly benefit their business. For example: "If we spend 3 days in a relatively large workshop, you will create a bank of refined ideas that will be relevant for the next two-three years and you will be able to put all your energy on execution moving forward."
Leverage captive audiences – There is no better time than the kick off of a project when you have 20-30 faces staring at you that you send one or two powerful messages to the audience in the opening remarks.  If they can connect that to their project, you can gain a number of supporters. If a powerful person is in the audience and creates that connection, you've got a win.
Share big issues in confidence, gain advocates – It is ok to be provocative at times but there are some things that you just can't say in public.  Leverage moments of confidence with those you trust, share your concerns and brainstorm solutions. This will help when you have an opportunity to do any of the above.
Benefits & Metrics
This long journey has had an impact on all of our stakeholders:

Customers - By our definition innovation delivers unique consumer solutions. One of  the results of satisfying consumers is not only the immediate satisfaction of a particular solution but loyalty over time, which translates into longer term value creation. And when people love your products they come back to you.
Trade partners – In our industry this group plays an important role. Innovation has impacted our relationship with them in positive ways: 1) Before we sell our innovation to the end consumer we must to sell it to the trade.  Our deep consumer understanding and creative approach to consumer solutions makes our negotiations meaningful in consumer terms.   2) Engaging the trade in certain phases of the process allows them to more deeply understand the customer and translate the learning into new sales approaches in the merchandising of the product.  3) The "voice of the sales associate" is an important input into our discovery and go-to-market processes allowing us to identify solutions that help them communicate the benefits to the customer in "the moment of truth", when the consumer pays for our product.
Suppliers – Suppliers are an important part of the innovation "value chain". They have been directly impacted by the supplier innovation program established by Terry Deegan during the "Big time" era. In this program suppliers were familiarized with our end consumer and engaged in ideation. This created a new level of supplier advocacy and a more open relationship with them. For a detailed view of how this can be done read the "Multiplying Your Brain Power and Capacity" hack.
Employees - Innovation has been a significant driver of engagement and attraction. This can be measured in our internal annual surveys, but cannot effectively communicate the level of passion, pride and excitement of employees who participate in innovation. It is very common for those of us who have innovation in our title to be approached unexpectedly by people telling us about their experiences and asking how to become more involved.  For many, Innovation was the reason to join Whirlpool. Once candidate employees see behind the curtain and realize how innovation is a big driver of the company's performance and aspirations they get inspired to engage and participate.
Shareholders – It almost goes without saying that innovation has played and will continue to play an important role in attracting investors. I encourage you to listen to any of our investors calls and pay attention to how frequently the word innovation is mentioned – it is embedded in our strategy and is the fuel for consumer relevance and margin realization.
Change of an industry and a Company – It would be very hard to depict 13 years of transformation in one page, but if we could see a snapshot of it we would notice that despite being primarily utilitarian products, appliances have dramatically changed as unmet needs are addressed. Looking at innovation from a broader perspective and not only as a means to bring new appliances to market, has allowed Whirlpool to expand and strengthen offerings outside its core business with solutions in adjacent markets like Gladiator Garageworks™, Affresh®, EcoHouse Water Filter leasing or even icons like KitchenAid® small appliances.

Exhibit 13 – Transformation of the Industry
Despite our ongoing efforts to continue to bring innovation to the market, during the 1990s the average sales values in the industry were declining given very intense competition and day-to-day fights on the retailer floors.   As we started the new phase and structure of innovation, there has been a reversal of that trend driven by the introduction of solutions that consumers value and are willing to pay for (See Exhibit 14).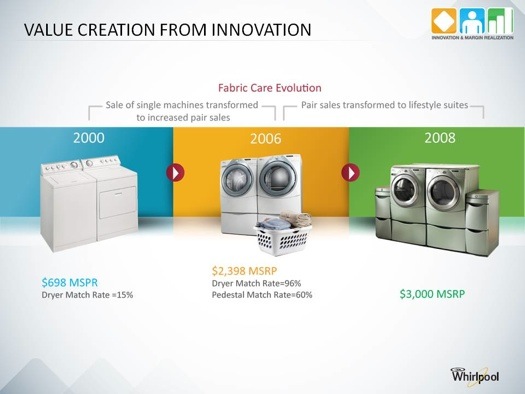 Exhibit 14 – Average Sales Value improvement in the fabric care category
Historical i-pipeline and i-revenue
Before a new product or service hits the market, and once it passes an opportunity business plan, we classify it if it meets the innovation definition and estimate its steady state revenue.  This is the pipeline measure which has continued to grow since we started measuring it. Once innovations hit the market and while they continue to meet our criteria, we measure the revenue (i-revenue) they generate.  As innovation is intended to drive better returns than our base business (as the third element of our definition calls for), we also measure the profitability increase (or "lift") that innovation delivers in the market. At the end of 2011 our innovation revenue accounted for $3.6 billion, close to 20% of our total revenues.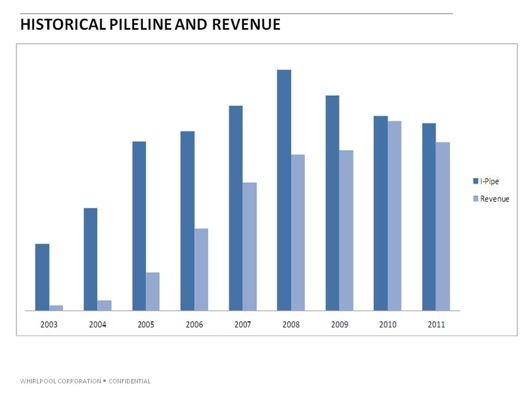 Exhibit 15 – Growth of Innovation Pipeline and Revenue
External recognition - The innovation progress of organizations is increasingly observed.  Whirlpool Corporation has been broadly recognized for its innovation impact as some of the many awards and mentions of renowned publications testify.  2011 examples are:  Most Innovative Company by Negocios Magazine in Brasil, Fortune's #1 Innovation Ranking for Home Equipment, 2011 Edison Awards, among many others.
Leading the innovation chart - Innovation as a competency is still a new and evolving field.  Whirlpool was one of the first, well-established companies that took a bold approach of transformation.  We've continued this effort over the last 13 years.  We are often benchmarked, and this demand proves to us that we are seen as a leading organization in this practice. I've had the opportunity to share my experiences with many companies that are in the process of starting their own journey.
Lessons
Defining innovation is a big part of making progress
Defining what innovation is has a significant impact on your overall innovation efforts. I believe that every company that has an innovation effort should spend defining innovation and making sure that the innovation initiatives are aligned to it.
Maturity model theory helps us differentiate ad hoc practices versus formally adopted processes. We entered our journey with that mindset of expecting to go through its phases from the initial and possibly chaotic launch to a continuous improvement stage. As we reflect on this 13+ year journey, we think innovation doesn't follow this software-driven theory so closely. Innovation is still a growing and evolving business practice and our experience tell us that the level of intensity and initiatives to make it work depend on the business priorities and the internal and external environments. Without an in-depth study, we could venture to say that our maturity curve looks more like this: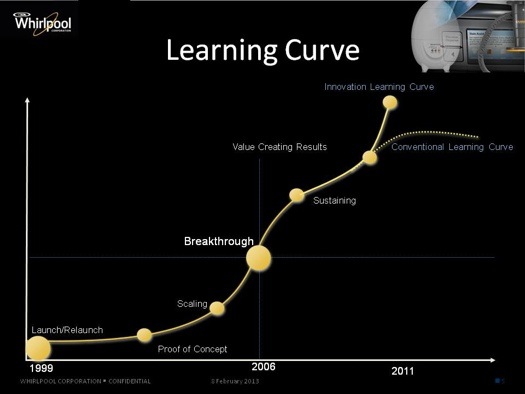 Exhibit 16 – Maturity Model of Innovation
Innovators must spend time innovating
Metrics give us a pulse of our progress, establish benchmarks and allow the organization to make rational decisions on a number of dimensions of the innovation efforts. However, metrics should serve the business and not the other way. The job of innovation architects is to protect innovation executors from becoming servants of the metrics and distracting their innovation efforts by spending time in irrelevant data gathering. This can be accomplished by establishing the right levels of granularity in the data, simplifying the reporting processes and hardwiring innovation data with information systems, automating it to the extent that is practical without losing sight of the big picture and the intent of the metrics.
Innovation is expected to drive new thinking, to be different. In established companies innovation initiatives may go against the grain of what people in the organization are used to doing or simply cause a reaction as they may challenge standard operating procedures or accepted behaviors. This generates tensions in the organization. These tensions allow the organization to make progress and raise the capability level. Innovators should learn to assess the organizational readiness and dial programs and initiatives to keep a positive balance when these tensions surface.
The best innovation is the next
As innovation initiatives take off there is a sense of excitement and optimism. Many times innovations are not as successful as expected or successful at all. This applies to innovations in the marketplace as well as innovation initiatives within the organization. When things don't work, it is easy to give up, get discouraged and move on to the next thing. Making innovation a mindset and not an initiative is what makes the difference. Taking the failures as lessons, adapting our concepts and persistently trying to improve upon our previous attempts are what sustain innovation in the long run. Being able to go through the initial stages successfully, assessing the progress, and adapting or evolving the initiatives are what can ultimately transform an organization. Leadership plays a very important role in taking failures as lessons and encouraging the organization to take risks. Isn't it a bigger risk to do nothing?
In summary, our experiences reveal that:  
What worked once won't necessarily work again
We always need to assess the ecosystem and the times and design our initiatives to match them
We should always actively manage the tensions and management systems
And...
Innovation can be taught and is not exclusive to a few privileged brains. When equipped with the right tools and support system, anyone can innovate. The fruits of innovation are results of the hard work (yes, innovation is very hard work) of a broad and increasingly growing segment of an organization.
Materials
Appendix 1 – I-Box
The i-box was used as a scaling mechanism to help team understand and align to the innovation definition. The document was the basis of discussions and allowed us to advance the thinking in the innovation related of the projects.
 Appendix 2 - Graphics
To facilitate the view of the graphics in the article, the attachment puts all of them in a printable PDF format