December 29, 2015 at 7:27pm
Summary
Payments company Tappr has quietly flown under the radar for sometime in the Brisbane start-up scene, and that's alright with the founder Brett Hales who founded Tappr in 2012. 
Tappr was based on a concept of combining transportation payments with everyday payment terminals and after some conceptualising, Tappr produced its first prototype of the card reader in 2014. The trendy and colourful credit card terminal pairs with a user's smart device creating a payments and point of sale system using the Tappr app on the smart device. 
After 8 months further development, the second prototype became something entirely different. The new prototype had a massive processor increase, bigger battery and larger graphics capacity to support its own app marketplace for third party developers. The apps under development enrich the payment experience or offer new payment methods. The question is "Why do I need apps on my credit card terminal?" The answer, says Brett Hales, is a simple one. 
"Card terminals today really just take payments and that's it. But there is so much more a card terminal could do. Imagine new payment methods, accepting bitcoins, point of sale integration, social media payments or even transportation cards on your EFTPOS terminal. Our Card Reader will fill the canyon between ecommerce and bricks and mortar business. We are only starting to understand what a smart card terminal could do for business."
Tappr is aiming to ship its first card readers to third party developers early 2016 and begin pilot production thereafter. From a distance, you'd think the payments or mPOS space was a competitive one however Hales says "when you look at the banks or payment gateways, they dont produce their own EFTPOS terminals, nor do PayPal so our distribution methods are different to those types of busineses. They use third-party products and that's where we come in."
In September 2015, Tappr released it's mPOS app (in beta) and analytics dashboard to a handful of selected testers in Queensland. The app is currently available to iPhone users on the Apple App Store. 
Tappr recently raised $2.4m from seed investors and looking to kick off Series A in 2016. Most of the seed money raised went into development of the card reader and software.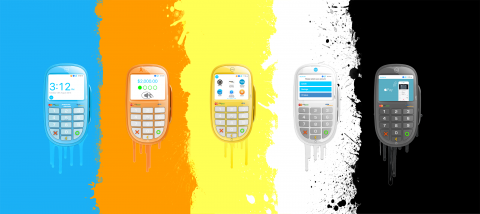 Laser focus on innovation
That begs a question, how does a start-up in Brisbane that's flown under the radar for so long be capable of launching such a big project? The answer comes from the founder and the leadership team at Tappr. Hales has his fingerprints ingrained in every aspect of Tappr, from development and design, to sales and marketing, Brett works tirelessly in most aspects of the company. However, peeling a layer back and meeting the rest of the team, there is a consistent passion that is systemic within every person working at Tappr and team is drinking the kool-aid. Apart from the fact that it seems like a cool place to work, all staff are able to add their own individualism yet really buy into what they are doing. Everyone knows the company strategy and they know their job and what is expected of them.
"It's very much a rebel culture at Tappr" says Mark Biegel, Tappr's CTO. "We innovate on the daily and that makes for a challenging, yet rewarding atmosphere. We focus on new ways to amaze the business using the solution and the end customer. Today, no one thinks that they need apps on their card terminal, but we are thinking long-term and see can the vision of what it looks like. That powers the team."
Lighthearted, yet professional work place
Tappr has been based in Fortitude Valley since its conception and the office work space is unlike anything seen in Brisbane. Getting shot by a nerf gun, walking around barefoot or some of the most competitive Ping Pong you'll ever see is just some of the things you'll witness in the Tappr office. Yet you feel a sense of being and direction at Tappr. The workplace is open plan and consistent chatter is and encouragement is heard between hip hop drumming in the background. You see laser focus and the constant demand for perfection alongside the lighthearted atmosphere. Some of the shirts you see staff wear suggests the slogan "straight outta Tappr HQ" which each of them wear with pride. Unlike many start-ups who have only their name on the front, Tappr changes up their t-shirts yearly with a new theme.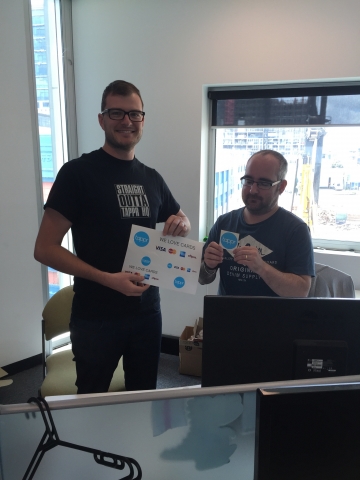 One to watch in 2016
Tappr may not be there just yet in comparison to other successful startups like Atlassian, Society One or Seek, but it's well on its way. "We are only starting to scratch the surface of our potential" say Hales. "We've been at it three years, and producing hardware as well as software is a different beast. We've got an exciting 2016 coming up and looking forward to growing the user base."
With a leadership team mixed with an unique culture, makes for some exciting times for the startup scene in Brisbane.