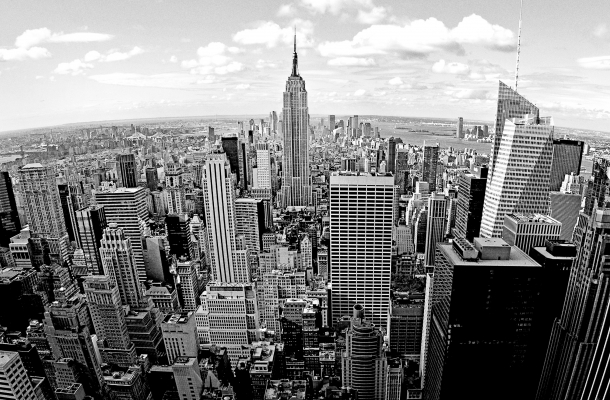 Reinventing the Technology of Human Accomplishment: Announcing MIX Mashup 2014
We are delighted to announce this year's MIX Mashup: three days of the most progressive thinkers, disruptive ideas, and powerful practices making our organizations fit for the future—and fit for human beings.
This year, the MIX Mashup will be held in New York City on November 18-20, 2014.
The MIX Mashup gathers the vanguard of management innovators—pioneering leaders, productive rebels, courageous experimenters, and agenda-setting thinkers from every realm of endeavor. The event is designed to showcase advanced thinking and ambitious experiments—and to inspire, equip, and connect aspiring management innovators in the collective project of reinventing management for a new age.
The Mashup is an expression of the progress we've made over the last few years at the MIX: building a robust discovery engine for the most progressive management practices and ideas; developing a committed community of in-the-trenches management innovators; inventing a methodology for hacking management processes; and creating a platform for making collective progress when it comes to pushing management onto a new S-curve.
We'll be featuring the most provocative and pioneering thinkers and leaders in this realm; we'll go deep into the insights and lessons learned by in-the-trenches management innovators, including the winners of our M-Prizes around innovating innovation, expanding autonomy, building leadership capability, and unleashing human potential. And we'll unpack the lessons learned in our large-scale hackathons around "Hacking HR" and "Busting Bureaucracy."
There is no going back to business as usual after the MIX Mashup.
The program is designed not just to inspire, but to equip participants to launch their own experiments and make a real impact in their own organizations and beyond. This year, the program includes a special set of Studio Sessions on November 20th, featuring master classes with our most accomplished management innovators, a management hackers boot camp, and a short course on how to "do" management innovation.
And, of course, we will be celebrating the winners of the HBR/McKinsey M-Prize for Management Innovation and presenting the Management Innovators of the Year Awards.
Stay tuned to this space for announcements of the speaker line-up and details about the program. And, in the meantime, get inspired and revved up for MIX Mashup 2014 by watching the talks, sessions, and one-on-one interviews with the maverick leaders and management hackers from the inaugural Mashup.
FIRST UP:
MIX co-founder Gary Hamel's interview with Terri Kelly, president and CEO of W.L. Gore on the end of hierarchy and natural leadership.
A conversation between David Kelley, founder and chairman of IDEO (and author of the new book, Creative Confidence) and Bob Sutton, author (most recent, Scaling up Excellence), Stanford professor, co-founder of the d. school.
A rousing talk from "management pirate" Kim Spinder on what it takes to hack the government (or any entrenched organization) to create a culture of collaboration and innovation. 
Software dynamo Atlassian's president, Jay Simons, on "web values" and what it means to be a company ruled by values, not rules. 
Please contact us at info@mixmashup.org with any questions.
MIX Mashup 2014 Agenda
| | |
| --- | --- |
|   | Tuesday, November 18, 2014 |
| 2pm | Registration Opens |
| 3pm-6pm | Welcome, Opening Keynote, Special Session |
| 6pm | Curated Group Dinners |
|   | Wednesday, November 19, 2014 |
| 8am | Registration & Breakfast |
| 9am-12p | Main Stage Program |
| 12p-2p | Lunch & Small Groups |
| 2pm-6pm | Main Stage Program |
| 6pm | M-Prize Award Ceremony |
| 7pm-10pm | Celebratory Reception |
|   | Thursday, November 20, 2014 |
| 8am | Registration & Breakfast |
| 8:30am-9:45am | Studio Sessions: Inspiration to IMPACT (deep dives, master classes, hacking & prototyping) |
| 10:15am-12pm | Studio Sessions |
Schedule subject to change