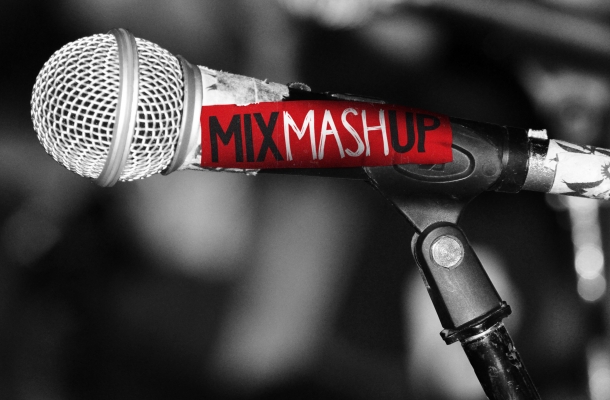 MIX Mashup 2014: Speakers and Program Themes
We are getting revved up for MIX Mashup 2014—and we hope you are too. We're working hard to develop a program and create an experience that's even more powerful and rewarding than our inaugural event.
We'll be featuring the most provocative and pioneering thinkers and leaders reinventing organizations and changing the way we change; we'll go deep into the insights and lessons learned by in-the-trenches management innovators, and we'll not only inspire, but equip you to launch your own experiments and make a real impact in your own organizations and the wider world.
Today, we're delighted to share some of the speakers we have lined up for you, as well as some of the core themes we'll be exploring together.
MIX Mashup 2014 Speakers
Change Champion, National Health Service
Helen Bevan has been a leader of large-scale change in the English National Health Service (the world's largest health system and fifth largest employer), for more than 20 years. She was made an Officer of the Order of the British Empire in 2001 for her work in improving access to NHS care. Most recently, she has been the catalyst behind an audacious and high-impact experiment in collective innovation and institutional change, NHS Change Day. Change Day 2014 was the largest-ever voluntary collective action for improvement in the history of the NHS with more than 700,000 participants taking action to improve experience and outcomes for patients.
Helen will share the inspirational and instructional lessons learned in this massive experiment in changing the way we change: how do you use the principles of social movements to create durable and authentic change, how do you effectively distribute the work of leadership, what does it take to mobilize and equip a cohort of organizational activists?
Vice president performance management, Statoil & chairman Beyond Budgeting Roundtable Europe
How do you change the system when you don't own the system? Use a powerful lever! As a vice president at $130 billion Norwegian energy giant Statoil, Bjarte took on one of the most sacred pillars of organization—the traditional budgeting process—and lived to tell the tale.
His dream: to create a more resilient management model—one designed to distribute freedom and accountability as broadly as possible. Bjarte and his team focused on two powerful levers: abolishing the traditional budget in favor of a more dynamic and distributed process, and scrapping the annual calendar for a more continuous and variable approach to setting time-horizons for a particular business or project. It's a big-ticket shift that is already yielding big impact—from employee engagement to increased agility to real performance gains. Bjarte will share his in-the-trenches view of this innovation journey and offer up practical insights into how anyone, from anywhere, can hack management and help to invent the post-bureaucratic organization.
Head of Innovation, CEMEX
What does it mean to create a genuine culture of innovation and collaboration—one in which every single person in the organization is switched on, alive and awake to the changes in the world and ready to contribute their ideas, insights, and particular point of view? How do you defeat the drag of bureaucracy and the stifling control of hierarchy to unleash the best gifts of every single person in the organization, every day? These are the questions Gilberto has been actively wrestling with inside CEMEX, the $15 billion global cement and building materials company, for the last several years. He'll share the lessons from the organization's shift toward a culture of collaboration, participation, and experimentation.
Founder VAGAS.com
VAGAS (which means jobs in Portuguese) is the Brazilian market leader in e-recruitment solutions. Mario is the driving force behind Vagas' singular design for a radically open, free, and entrepreneurial organization—an ever-evolving experiment in managing without managers. Vagas.com has no hierarchy, no titles, and no formal rules. Individual "members" enjoy a remarkable degree of autonomy and collegiality (the mantra is "individuals are empowered to do whatever they want BUT everybody has everything to do with that"). All work is done in small, self-managed teams, and decisions are made via reasoned debate and consensus—an initially laborious process that all members practice daily and that yields powerful results in terms of alignment and agility.
Co-founder of Loomio & board member, Enspiral Foundation
Wellington, NZ-based Enspiral is a network of professionals and social enterprises driven by a desire to change the world—and to make progress on making all organizations fundamentally more human, more inclusive, and more collaborative.
This 21st-century collective also happens to be a vibrant laboratory for inventing a new model of organizing, managing and leading. One by one, Enspiral's hacker-entrepreneurs are taking on each core organizational process—from decision-making, to budgeting, to setting direction—and disrupting it by throwing out the old, hierarchical, top-down way of doing things and coming up with new collaborative processes. What's more, they're intent on sharing those new approaches—source code for Organizations 2.0—with the rest of the world. Alanna will unpack Enspiral's original approach to structuring and managing organizations, setting strategy, creating a culture of innovation and collaboration, and launching agile management experiments.
President, Atlassian
Jay Simons is president of Australian software dynamo Atlassian, arguably one of the most exciting companies in the world today. Atlassian has grown to $200 million in sales (with NO salespeople), 35,000 customers around the world (including Citigroup, Nike, NASA, Facebook, and Zappos), and 800 people on the basis of that approach. It's valued at $3.3 billion, making it one of the world's most valuable venture-backed companies.
Founded with the intent to become "a different kind of software company," twelve-year old Atlassian has also dedicated itself to developing a different way of working. The result: the company stands out as much for its fresh, energetic, relentlessly clever approach to engaging and unleashing people as it does for the software development and collaboration tools it makes. Jay will offer an inside look into a company ruled by values, not rules. What does it mean to create a truly vibrant culture of collaboration, experimentation, invention? How do you scale that model—applying real rigor and discipline to make the culture ever more robust? And how do you start and ship things, over and over again?
MIX Mashup 2014 Themes
How do we change the way we change? How do you achieve deep change without having to go through a crisis?  How do you craft an authentic and participative approach to change?  And as organizations confront ever more complex problems, how do you move from crowdsourcing to "crowdsolving?"
What's the future of power? The balance of power is tipping from centralized, top-down structures towards decentralized systems. What happens when we don't need a central authority to make decisions, set strategy, or allocate resources? What comes after formal hierarchy? How do you lead without authority? And can you really manage without managers? 
How can you embed innovation?  How do we make innovation everybody's job, every day? What does it mean to create a genuine culture of collaboration, participation, and experimentation?  And where do you start?
How do you hack management?  How do you change the system when you don't control it?  How can you start to change out-moded management processes no matter where you sit in the organization?  And how do you help everyone become a helpful and productive management hacker?
The program is designed not just to inspire, but to equip participants to launch their own experiments and make a real impact in their own organizations and beyond. This year, the program will include a special set of sessions in The Lab on November 20th, featuring a "journey to the fringe" (master classes with our most accomplished management innovators), "the school for management radicals" (a management hackers boot camp), and a short course on how to "do" management innovation.
You can register for a short while longer with the great early bird rate here. Please let us know if you have any questions or suggestions. We can't wait to see you in NYC in November!