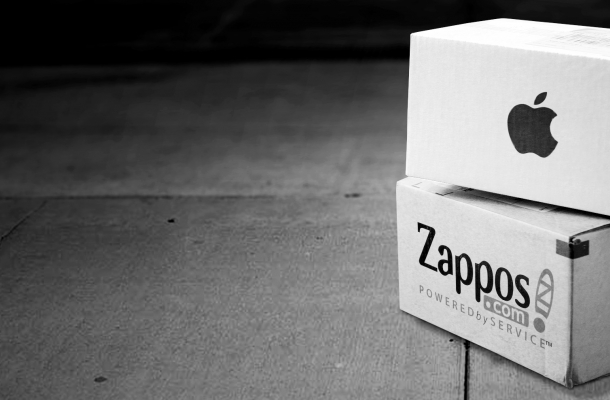 Apple & Zappos at the MIX Mashup 2014
October 9, 2014 at 8:58pm
We're delighted to announce several new speakers for this year's MIX Mashup (New York City | November 18-20, 2014):
Apple's head of human resources and a new force for post-bureaucratic practices inside the company, will talk about what it takes to cultivate a switched-on community of contributors at every level—and what a true culture of inclusion looks like.
The technical advisor to Zappos CEO Tony Hsieh and the leader driving the world's largest transformation from a conventional management model to Holacracy, will unpack the company's unfolding journey toward "exquisite self-organization."
The CEO who led giant IT services company, HCL Technologies, through a profound reinvention, will offer up a bracingly honest and radically practical keynote on what it takes to invert the pyramid, distribute the work of leadership, enlist the front line, and change the DNA of an entrenched organization.
The global innovation leader at Whirlpool (and now Allstate), will show what it looks like to develop innovation as a core competence across a vast organization.
Heiko has hacked HR in Europe's largest videogame company and is now leading a movement to create "100% Democratic Entrepreneurship, 0% Bureaucracy." He'll share his vision for minimum dose management—and present a live case study of the future of HR.
Learn more about these speakers and more here.
The EARLY BIRD rate for the MIX Mashup expires on October 19, 2014.
Here's a taste of some of the sessions you can expect at this year's event:
Can we (finally) kill bureaucracy? It's been nearly 60 years since Warren Bennis predicted the end of bureaucracy. Yet bureaucracy is still the "standard operating system" for most organizations around the world. Why is that and how can we build organizations that don't systematically empower the few while disempowering the many? How do we get the benefits of bureaucracy (control, focus, accountability, etc.) without all of the attendant costs? What will the transition path look like? What are the barriers that have to be confronted? And how do you start busting bureaucracy even if you're not running the show?
How do we change the way we change? How do you achieve deep, durable change without having to go through a crisis? How do you craft an authentic and participative approach to change? And, as organizations confront ever more complex problems, how do you move from crowdsourcing to "crowdsolving?"
Mavericks, Heretics & Pirates Steve Jobs famously said "It's more fun to be a pirate than to join the Navy." True enough. But what if you're IN the Navy? How do you change the system when you don't control it? How do you launch a management experiment—from wherever you sit in the organization and with whatever resources you have—and create real impact? Join us for a special session at this year's Mashup on becoming a productive management hacker.
You can register until OCTOBER 19th with the great early bird rate here. Please let us know if you have any questions or suggestions (in the comments or email us at info@mixmashup.org). We can't wait to see you in NYC in November!