Summary
The recent events surrounding the loss of Malaysian Airlines flight MH-370 has created an unprecedented surge of volunteerism. There are millions of people who want to help. But they aren't sure how.
As the world gets smaller, governments aren't getting any more collaborative. In almost every press conference, bureaucracy, red-tape and the delay in getting 'approvals' are offered as reasons for the slow progress of the search and rescue operation.
atHANAsia.COM provides a simple way for people to sign up from any part of the world and be on standby for an emergency, or what Nassim Taleb calls a 'Black Swan' event. A situation like the one we saw with MH 370, where despite all the technology in the world, the most effective tools remain the human eyes.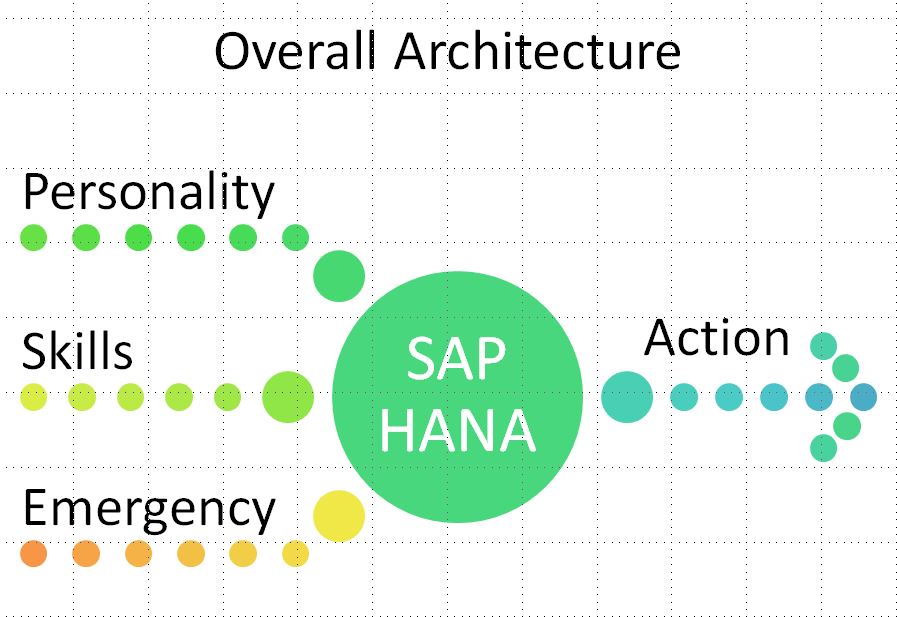 In the developed world an increasingly large number of people are yearning for a meaningful life - what Martin Seligman calls 'Eudaimonia', the greek word for 'human flourishing'. 
Problem
According to Seligman, The Pleasant Life, just as it sounds, is about having as many pleasures as possible in life, and having the skills to amplify your pleasures.  The Good Life is about recrafting your work, love, friendship, leisure, and parenting to use your strengths and spend more time in your values to have more flow in life.  The Meaningful Life is about using your strengths in the service of something that is bigger than you are. With standards of living moving up, the focus has shifted now to the quality of life, the 'meaning of your being'. A constantly increasing number of people want to use their strengths to make the world a better place but there are are 2 fundamental problems:
1. People aren't aware of their personality strenghts as clearly as they are aware of their weaknesses.
2. A number of people have skills that can improve the speed of response, but they aren't sure how they can apply them in the service of something greater than themselves.
There's nothing more frustrating than knowing you can make a difference, but not being in a position to do anything other than maybe blog, tweet or talk on a news channel.
In a RUPT (Rapid, Unpredictable, Paradoxical & Turbulent) world there's a limit to what our governments can do for us. There's procedure, protocol, treaties and a whole reel of red-tape to get through before there's any action. That just isn't good enough any longer.
People want to give back in an unpredented scale today, and I'm not talking about philanthropy. But they aren't able to. That's the problem.
By giving them a chance to understand their personality & apply their skills in an emergency, you can direct the power of human empathy to solve problems, rescue people, and help communities recover from disasters at unprecented speeds.
Solution
SAP is one of the world's largest and most successful companies. Their analytics are so sophisticated that a spurt in demand for dairy produce in a WalMart store in Bentonville, will automatically trigger a larger order from dairy farmer in New Zealand. 
What if SAP were to use HANA, its most advanced version yet to solve this problem for FREE for everyone in the world.
Problem 1: People aren't aware of their personality strenghts as clearly as they are aware of their weaknesses.
Solution 1: If everyone interested in volunteering their strengths for a better world were to log on and take a strengths test inventory and highlilght areas of skill / expertise there would be two big benefits:
- A greater awareness of what their strengths are
- A world wide database of people by skills, willing to help for free
A good way to look at strengths is the 5 factor personality model. Ample research exists in this area that suggests a person is most likely to excit when the job requirements are a match to the person's intrinsic personality strengths. Such fit can be achieved by systematically understanding roles and people's personality profiles. A simple instrument like the one displayed below will need to be created, validated and then put online for all volunteers to take.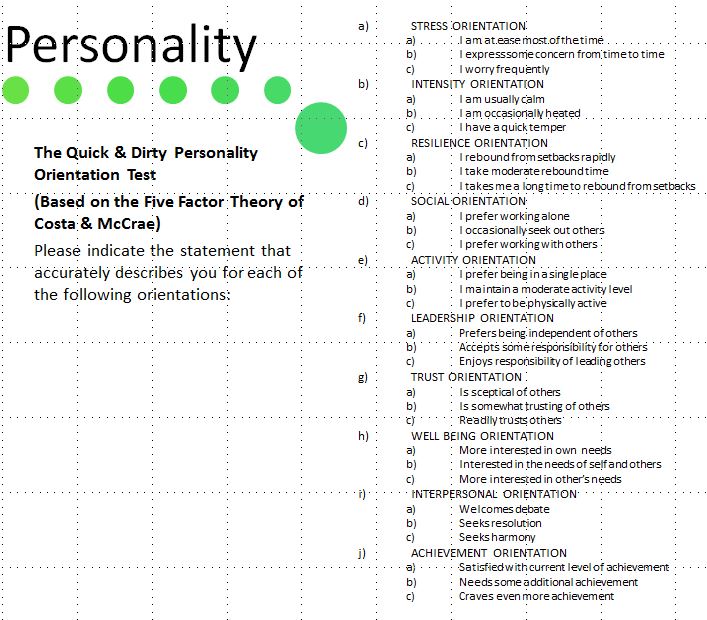 Consider this trait set defined using the Work Place Big 5 instrument: N--,E2+4++,O1-,A12+,C+.
It describes a person who is very resilient, preferes working with others, and prefers being physically active. This person is also good at implementing plans, seeks harmony and more interested in other's needs while being focused. With these personality strengths, the person is likely to be a great firefighter!
Similar trait profiles need to be constructed for other key roles like first aid provider, data reviewer etc.
Problem 2: Even if they are aware of their strenghts, they aren't sure how they can apply them and their skills in the service of something greater than themselves.
Solution 2: The Skill Sort. A quick check the boxes inventory of basic skills that can make all the difference in the event of an emergency. A sample is below.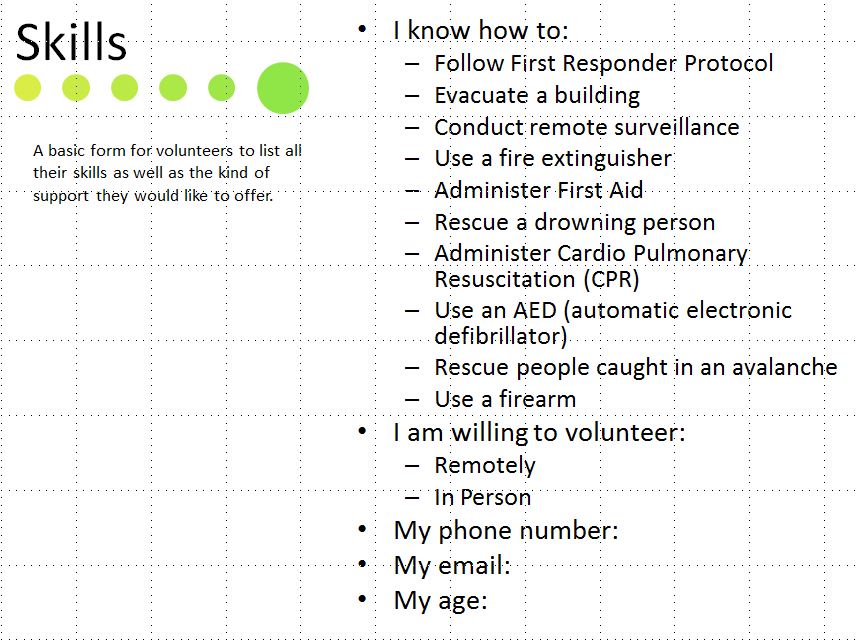 Problem 3: Knowing What to do and When to do it!
Solution 3: Once all of this data is on the system, HANA takes over. It becomes the worlds largest voluntary database of human potential. Smart programmers create worst case scenarios in high risk areas and generate civilian first response teams. Some emergency scenarios are listed below.
Consider an earthquake. As soon as it gets reported, HANA sends out SMS / emails to all the people with search and rescue skills in the vicinity, to doctors. People who want to contribute financially get involved instantaneously as well.
Consider a search for a lost aircraft. As soon as satellite images are collected, HANA breaks the images down in to byte size sections and sends it out to volunteers to eyeball and report anything suspicious.
Consider a manhunt across the world. As soon as the image of a fugitive on the run is released and likely location arrived at, HANA can assign footage from different security cameras to different people and speed up the processing of footage substantially! 
Put in a simple graphic, the system looks like this: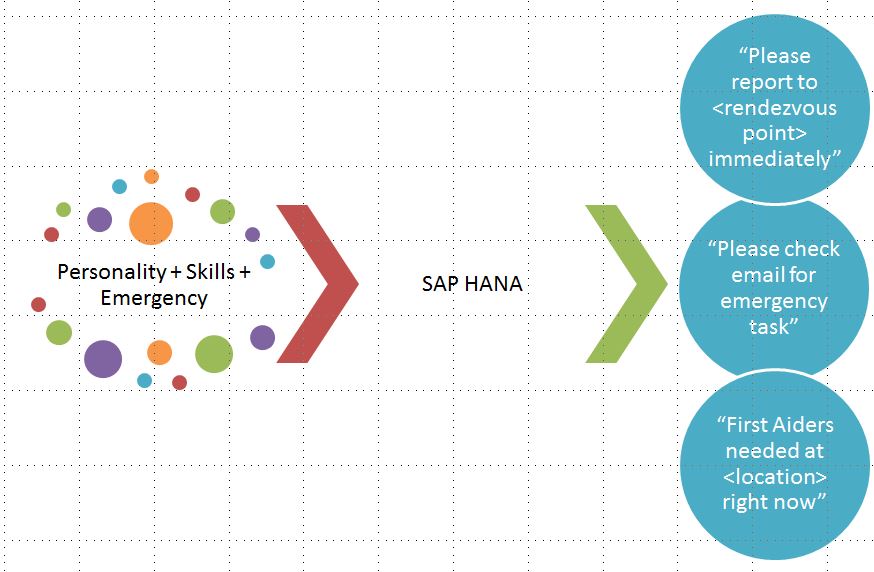 A big part of the solution is this simple insight - "We all want to get involved, we all want to help". On MH 370 there were people from 15 different nationalities. One of them could easily have been someone we know. We are closer to each other as a human race than we have ever been before. But in a RUPT world, TIME is everything. Response has to be swift, almost instantaneous. And there are certain tasks that can only be done by human beings!
The SAP HANA system with the atHANAsia.com front end gives human potential that power to organize itself with unprecedented scale and speed, and in that sense give each one of us and our race, a shot at immortality, by our contribution.
Practical Impact
1. Better Preparedness: Increasingly, the crises we experience in the world aren't the ones that we are prepared for. The best response then in to have people on stand-by because we really don't have a plan for emergencies that no model could predict. 
2. Better co-ordination of effort: With worst case scenarios planned and roles assigned by analytics based on strenghts of volunteers, everyone will be clear about what they are brining to the effort. Personality profiles can also help identify people who are more likely to be comfortable leading the rest.
3. Right people, Right place, Right time: When you need skills the most, they will be available. Its impossible for any government to scramble doctors to a crash site in an hour. You are more likely to succeed if you start by calling all the doctors that live in the vicinity of the crash. 
4. More happiness: When you contribute to something bigger than yourself, you make meaning. You grow. You are happier. There's a lot of research to prove that. A global community that volunteer's its strengths for the greater good of humanity brings us all closer and makes this planet a better place.
5. Swifter responses to crisis: People on the ground can respod almost instantaneously and we all know the value of time when it comes to saving a life that's in a critical condition.
Consider how this might have worked in a 9/11 kind of scenario. The moment the first plane hit, an emergency would have been triggered. HANA could have pulsed all the cell phones listed on its database with an evacuation instruction. People would have gotten the right information and started moving much faster.
Consider a bunch of terrorists who have begun shooting in a mall. Once its clear that its a hostage situation HANA uses GPS from people's phones to alert those in the vicinity to stay clear or take refuge in a safe place. It reduces the damage and loss of life by getting information to people when they can make a difference or the information can save their lives.
The biggest practical impact to me is that people will now be able to look out for each other all the time. Not just in your neighborhood, but anywhere in the world.
Challenges
To begin with it might be useful to look at some other volunteering platforms. http://ushahidi.com/products/ping/ is a great place to start. They have two great emergency tools, one that allows people to check in with their families and loved ones when a disaster strikes (and the network jams!)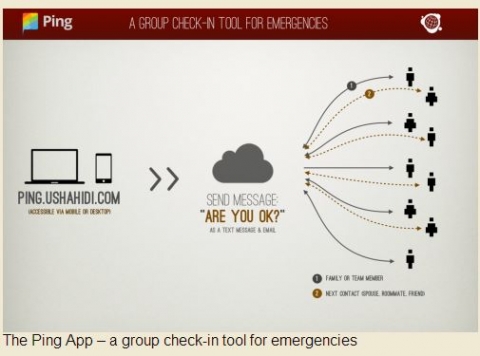 and the other matches demand for and supply of donor blood when there is a dire need.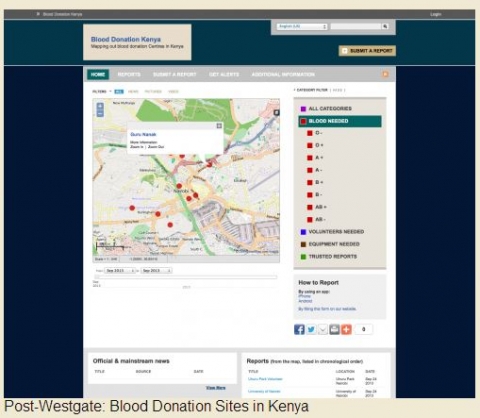 http://www.tomnod.com/nod/ is another great example of volunteering to make a difference.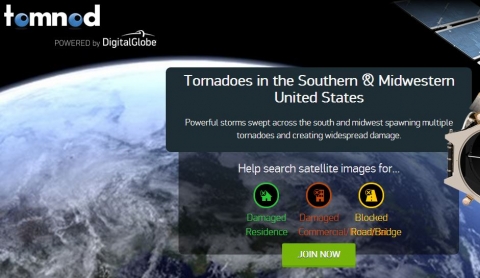 DigitalGlobe uses its own advanced satellite constellations to take images of the vast search area for the missing MH370 aircraft, and uploads the images to its Tomnod platform where volunteers can search through the satellite pictures for clues to help locate flight MH370. Just a day after it launched the sheer volume of traffic going to the site crashed its servers!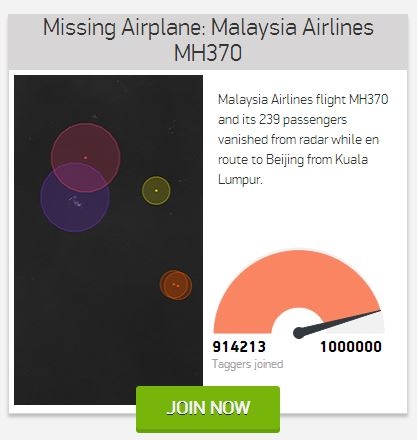 On 12 March, the website reported more than two million users, with more than 645,000 features tagged, making it the largest Tomnod campaign in history, according to DigitalGlobe. The platform has been used for other search and rescue operations with better results.
Where atHANAsia.com differs is that its more comprehensive and allows for more scenarios that we haven't quite seen as yet. Its flexibility and analytics allow for its application in a wide number of emergencies.
Another significant difference is what I call the 'trigger'. You could sign up at atHANAsia.com or through the app and pretty much remain dormant for an indefinite period. It isn't an ACTIVE engagement venture. You only get contacted or receive an action message when an emergency is on the horizon or has happened. At this 'trigger' point, the call to action is likely to be one that spurs you forward. 
There however a significant number of challenges intrinsic to volunteering platforms and atHANAsia.com will need to address those challenges.
Shortage of Time: For several years research studies across the world have reported that individuals repeatedly identify a "lack of time" as the number one barrier orobstacle to volunteering. Respondents say "I'm too busy," or "I have too little time," or "I cannot make a long term commitment." A recent Gallup poll reports an all-time high in the numbers of people volunteering. This is exciting, because it means more and more people are being exposed to the world of volunteering. It also reports that people are continuing an eight-year trend of volunteering fewer hours per month. This means we have fewer and fewer people committing to long term volunteer work and more and more people engaging in episodic activities that occur one or two times per year.
Athanasia.com addresses this challenge by changing what we are asking people to do. Athanasia.com is smaller, easier, more flexible option, to consider shared responsibility and shared leadership with immediate impact. In a sense it puts superheroes just where they need to be! In acknowledgement of this paucity of time, the sign up process is very short with opt outs at every level. 
So you could sign up with as little as a phone number, an email and a date of birth with a SMS code to verify your phone number.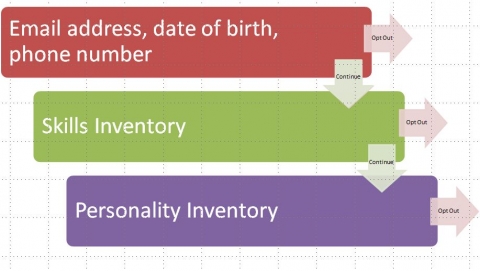 Speed of Availability of Actionable Information: We are living in a time when people expect answers, information, and resources to be available NOW! We ive in a constant state of immediacy. Fax machines, e-mail and the Internet have helped to create an expectation that communication should happen in an instant.This is equally true of today's volunteers. Volunteers want immediate access to information, resources and people. They expect you to supply them with answers promptly.
They want easy, quick ways to make a difference and athanasia.com looks to leverage this insight by pushing the information and resources quickly and equitably to all volunteers.
Access to Best Technology: Technology has certainly caused the challenge of responsiveness. It has introduced us to whole new ways of work and has also created even larger gaps between those who have technology and those who do not have it. Virtual meetings, digital members and virtual volunteers are new ways of doing business and encouraging participation. All of these create unique challenges for combining high-tech methods of doing business with the high-touch needs of people to make human contact in an increasingly interpersonal world. We have to use multiple formats to engage today's volunteers.
Most vounteering platforms are non-profits and the nonprofit world copes with limited funding for technology. They do not tend to have the latest, best, fastest software and hardware. That's where SAP's HANA comes in. At the center of this idea of access to the most sophisticated software and analytics EVER!
The Changing Demographic of Volunteers: We have a younger generation that is more entrepreneurial and less likely to be attracted to large, bureaucratic structure. They want the freedom to try new things in new ways. They are technologically literate and prefer to use technology. Unlike their parents, they do not see technology as impersonal or cold. The athanasia platform addresses this challenge by offering a wider array of skills that can be accessed either through the internet or a mobile device.
There's no doubt that people want to help at an unprecedented level. You just have to look at press conferences that government official hold to experience the frustration that people experience at being helpless and fed half-truths. You just have to look to what happened with the Tomnod platform if you have any doubt!
Managing and Leading Volunteers: The greatest challenge might relate to the magnitude of the co-ordination effort. Leading and managing volunteers in today's world is hard work. There are no simple, standard answers for recruiting and retaining volunteers. 
Athanasia.com makes this ongoing process of managing or leadiing volunteers redundant. With a minimal organization of people in the backend, the real leaders are the ones thrust into the emergencies by their own driving desire to make a positive difference.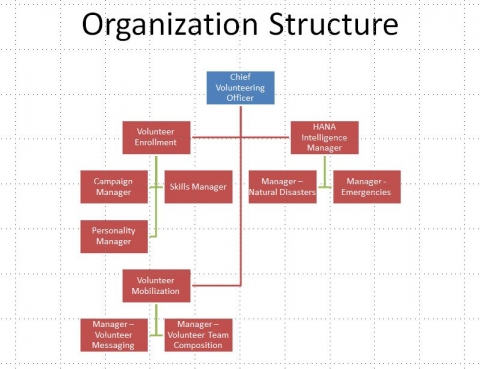 It is like a flash mob in a sense. Everyone shows up at the designated place, does their part as assigned and disbands. The intelligence and leadership comes from the team running scenarios and the HANA analytics.
First Steps
1. Get the front end going. You need to have a simple web interface and a clutter free App that allows people to sign up and take a personality diagnostic and list their skills that they are willing to volunteer. 
The App might look like this...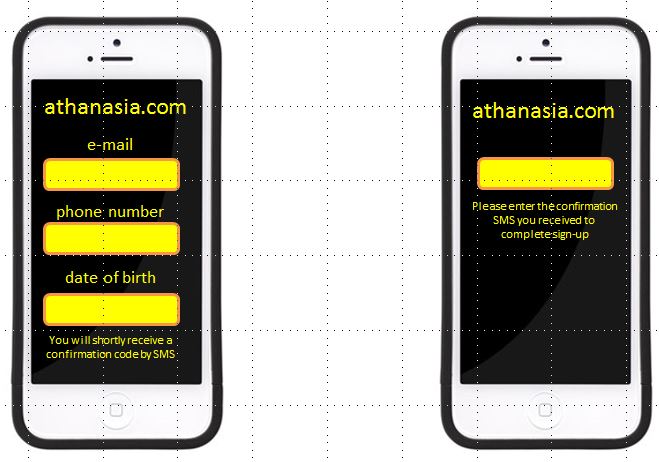 The idea is to simply get volunteers onto the database. So the sign up process is intentionally very clean. It should take no more than a minute and have no barriers at all! Other data needs come later, and are optional.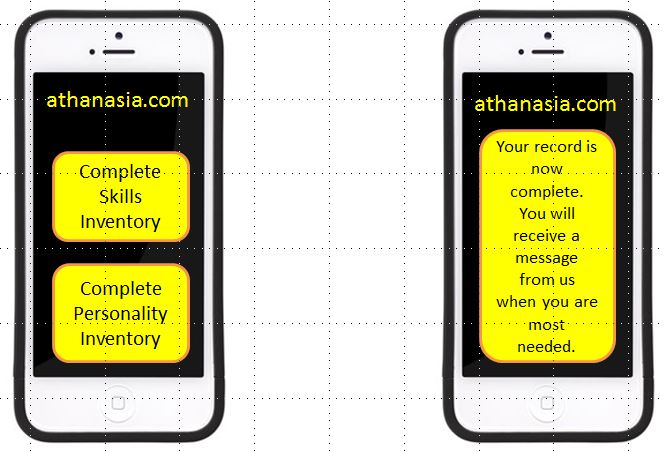 2. Run a campaign to encourage people to sign up. This can be done largely over the internet at a relatively low cost. Incentivize sign ups with goodies for every 1000th volunteer! A sample creative based on the insight that we all want to be super-heroes is attached below.
3. Set up a team to run analytics on the data and create emergency response scenarios  like tsunamis, earthquakes, terrorist attacks, electronic black outs, nuclear explosions, hijacks etc. See what teams it throws up by geography. Have all of those scenarios and volunteer teams ready to deploy at the click of a button with roles / assembly points and almost a game plan that can be sent to them so that they are ready to roll immediately.
Below is an illustration of how it might look.
4. Put a few test-runs together to test the analytics and fine tune them. This is a bit of learn by doing to perfect the personality profiles to the different emergency scenarios.
5. Be on standby for the next global crisis that needs all hands on board and hit the 'DEPLOY' button.
Having said that, a big learning from other volunteering platforms is that people sign up in large numbers when there IS a crisis! The crisis is itself a trigger point.
Credits
Other volunteering platforms like http://www.skillsforchange.com, http://www.tomnod.com/nod/ and http://ushahidi.com
The numerous stories of human participation and concern that I have read on the internet since MH 370 went missing over 12 days ago.
I have been fascinated and inspired by the human spirit to contribute, help and do whatever it takes to find the missing jet so that there can be some closure for the families of those on board who have been yo-yoing between hope and despair ever since report of the loss of the jet first hit the news.
Images