Summary
Just imagine 7 billion (and counting) nodes in the global village. Add on top of that trillions of devices connected to each other, and a lot of technology, 
Your initial reaction is that there has to be a top to bottom management to control the thing, otherwise it is going to be a mess..
Yes it is going to be a mesh and the solution might be outside the pyramid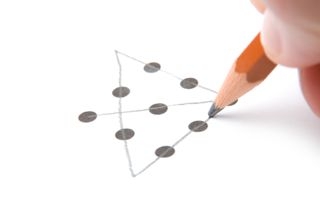 Management is the science of human accomplishment, right? 
Introducing Life Resource planning (LRP):
Design your life engagement platform, all areas of your life

 Be your own Life chief Officer, live in the nowment

Synthesize your happiness and help the world run better so by 2050, there is no waste!
Problem
The ultimate problem is resource allocation at the individual, company and global level.
This is why Self help industry is a flourishing business. The engagement factor is missing.
Maslow asked the question:
Why is it that we are born with limitless potential, yet few people fulfil that possibility? 
How to produce more self actualized people to help the world run better?
There is actually no pyramid, our lives are much messier than that.
We have to look at it like as a matrix where everything is connected, people have cravings for social interaction and love a story.
We need to bring engagement factor in all areas of our lives (work included)
 Re-designing the pyramid, bureaucratic models will collapse
Employee engagement is missing passion factor: This is why HCM consulting is a lucrative business. It is hard to engage people in the pyramid (except corporate professionals)
Gary Hamel asked the question:
Why is it that we still talk about empowerment in corporations?
Pyramid was the most effective way to do business in the 50's because communication and transaction costs were so high. 
Reverting the pyramid is embracing platform thinking where employees, suppliers, customers and other stakeholders are just a node in the #H2H network. It is a hard sell because it involves thinking in N dimensions and that shape is embedded in human culture since Ancient Egypt.
With digitalization and the move to the attention economy:
- Business operations and the old value chain will be "amazoned", no more IT department...
- The ' one click' startup is down the line, no more barriers to entrepreneurship
- Communities will form around passions and ideas: the fuel of the new economy
- Employment contract might be as simple as the like button
Need to design the future from a user first perspective, across boundaries
We have to do things differently and stop destroying the planet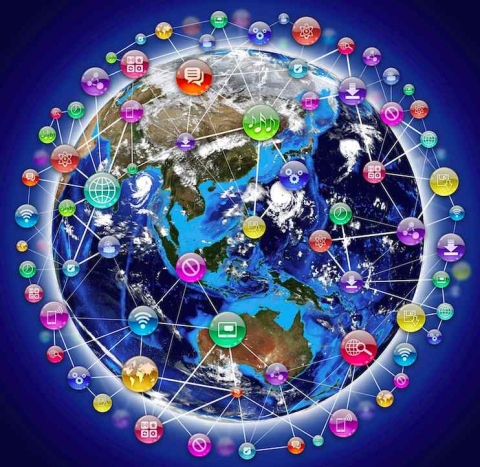 Long-term sustainability can only be achieved by providing an incentive for users to contribute to the network — for altruistic to selfish reasons — so that there are always a sufficient amount of resources available at any given time.
Need to incentivise sustainability in every economic transaction
Best way to predict the future is to invent it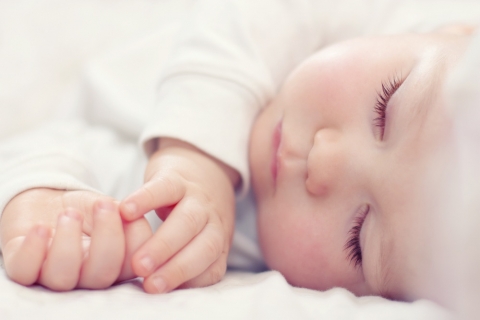 LRP is a life management tool for new generations to get the most of their lives and protect the planet at the same time.
Baby boomers life planning was straight forward:  Birth- get a degree- get a job, a house- get a promotion- go to the mall- get a bigger car- retire- Die. And they will die in the end, it's just they have been wasting the planet for the new generations, accumulated tons of debt and created bloated bureaucracies making any change very difficult.
designing a new future narrative pathway, away from scary science fiction cliché
Solution
Life Resource Planning is a moonshot, a shift in humanity, a radical bottom up approach to reach optimum resource allocation with a user first design around semantic view of life.
There are 3 components:
Universal login (Identity, trust and data)
Semantic life categories (linked to semantic web)

πi 

 Personal intelligence ( small data)
The journey started a few years ago when I opened a notebook and wrote down the title: design your life...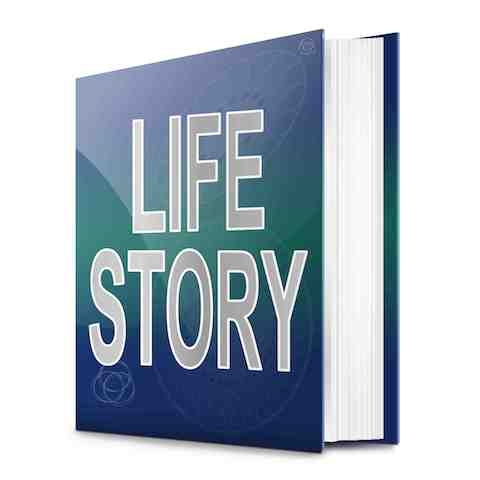 In 2014, the obvious answer would be: There must be an app for that. But at the time, you could barely display the Google logo on your mobile phone. I started reading books, any kind of books from behavioural psychology, microeconomics, life coaching, management, following very closely IT trends, technology and futurology.
It became my passion and I might have spent more then 15 000 hours doing research and some serious forward thinking.
I also interviewed hundreds of people, and many notebooks later…. I realized the obvious: people are very, very, very different that it cannot be a book, it must be tailored for every individual with an engagement factor.
My aha moment was when I said to myself. wait a second:
IT can solve complex issues, companies have ERP with all processes in one database, there should be a way for individuals to design and enjoy their life leveraging technology? a PA? a virtual coach? a life assistant? a multiplier?
Back in october I started receiving e-mails from colleagues about the M-prize asking me if I was the renegade Gary was talking about...
So I decided to jump, start early / fail early, no guts / no glory, if you have a chance to change the world- take it.
I resigned from my corporate job, and spent the last two months without golden handcuffs thinking about the future, and wondering how am I going to structure the hack. When it comes to life- the real structure is the human brain.
Universal login :The hitchiker's guide to the cloud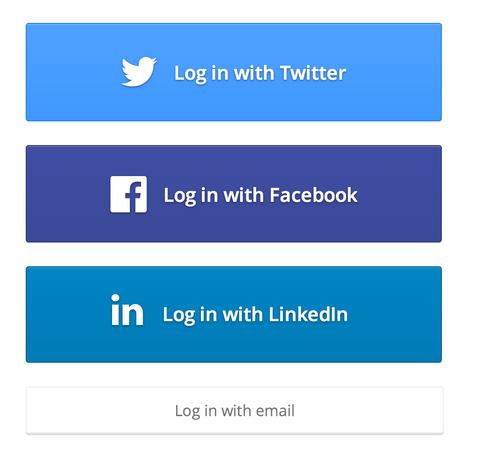 "The inventions we label "technologies" are simply those which haven't yet become an invisible, effortless part of our lives."
Douglas Adams
"The technology will be so good it will be very hard for people to watch or consume something that has not in some sense been tailored for them."
Eric Schmidt
We have reached the limits of the filtering / Algorithm via social login, additional meta data are required to tailor the experience (Ex: IQ or learning type for Education, DNA for health, personality type for life coaching))
Universal login is the yet to be invented solution for identity, trust and data
Design your life, all areas of your life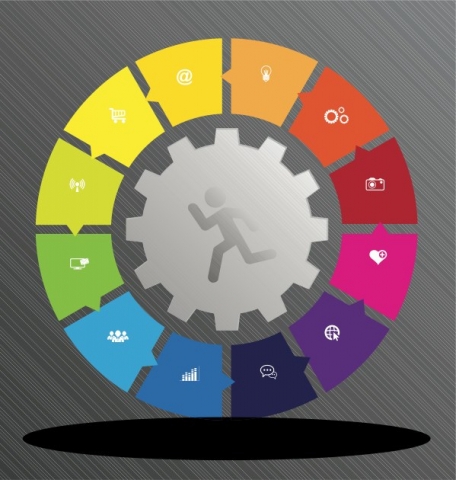 Life Resource planning is designed around Life categories with a life coaching approach, the outcome being actionable content and creating experiences.
As an example, in the food category (linked to health and well being), people would pay a monthly fee to a service provider to cover that basic human need. Based on data from home and family category, food will get delivered as well as digital content tailored to provide a better experience.
Virtual coach will interact proactively " looks like it's going to be a nice week end, feel like a few beers and a BBQ? Let me know if you want to invite some friends and I will get it sorted for you"
By having a universal language (semantic life categories) it sloves integration issue with the internet of thing
πi  Personal intelligence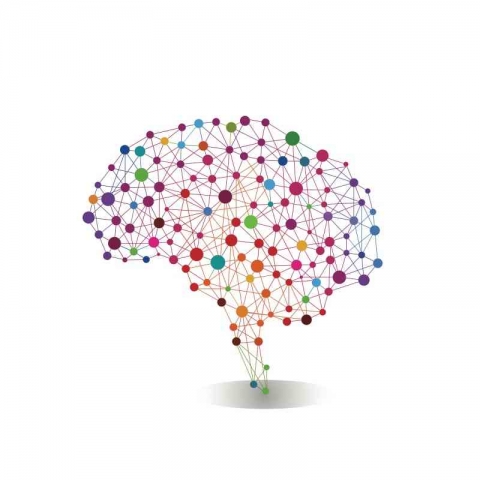 πi  Personal intelligence is small actionable data based on the semantic view of life categories
Data collected from various devices and apps are stored in a secure dataset
Practical Impact
Adam smith's invisible hand re-fraimed: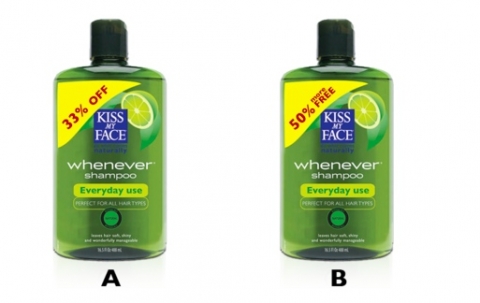 Old marketing has been using the 4 P's exploiting the long list of cognitive bias of the human mind to make us buy things we don't want, don't need, don't make us happy and generate a lot of waste.
By bringing additional reward metrics( Nike fuel, like button as a social currency..) and gamification into consumer behavior, price and quantities are no longer the 2 parameters and leads to a better economic surplus.
The universal login will alow users to contribute directly to the value creating networks based on their passion. As an exemple brand fans would love to get invloved with car or fashion designers directly.
The radical new approach with LRP is that users are able to build up their own total reward system. Money is no longer the only incentive, content can be rebundled from atomic bits.
Practicle example: redefining the breakfast experience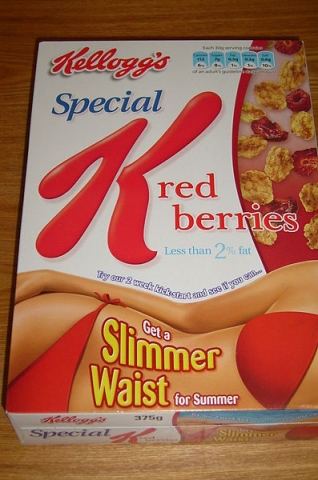 Every business is facing the same thing: How hell am I going to digitilize physical goods?
Well before 3D printing goes maintstream. the main transformation of business models goes this way:
-Physical goods become services
-Services become providing an experience
-New marketing is native marketing: the art of story telling
So after years of using the red bikini to talk about digestion, what is the new breakfast experience?
The naked value. It doesn't mean having breakfast naked but applying the DMASS concept
Keep the nutrition, taste and basically what's inside the box and provide a superior breakfast experience:
Using data from the sleep app, tailor the wake up with blue lights or the right music
Based on research on what successful people do in the morning, organize the flow of news feed, some motivational quotes, meditation times, work out for a great start of the day.
This is just an exemple to explain how LRP can create experiences
(Other examples available on request)
Synthesized happiness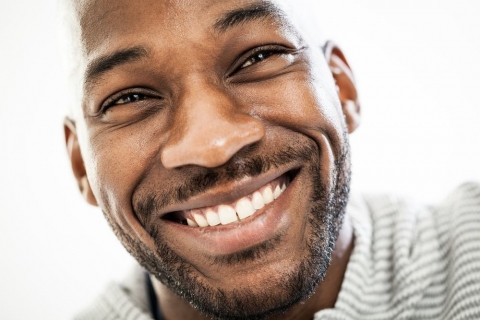 We are very bad with predicticting what will make us happy told us Dan Gilbert.
Yes, it's a shift in the sofware industry to be able to synthesize happines and help us to live in the moment
Challenges
Building the platform and the ecosystem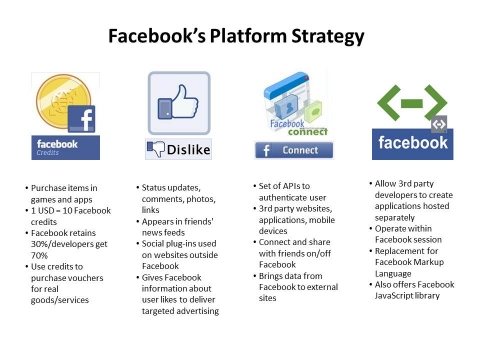 It takes 10 years to build a platform. From amazon web services / buy with one click to the app store. It takes a lot of vision, persistation, leadership, being a jerk to create the IT infrastructure to bring the ecosystem altogether in delivering a superior customer experience.
Very few companies managed to do this, and it's not a surprise if Twitter's senior vice president for technology is paid like a CEO, coming form another platform company Salesforce.com. Because designing open cloud solutions for an ecosystem is extremely hard, against nature of most developers.
Minecraft is another paradygm shift for old business models : 24 million copies,100 million users with 0 marketing budget! Users are making money on another platform - Youtube. Users are aslo developers and develop mods. And finally users are marketers.
Things are getting really blurry from an old supplier / customer value chain, hense the need to think from a user perspective first.
Minecraft will have a profond impact on the expecations of future consumers as its motto is; " the only limit is your imagination"
Leadership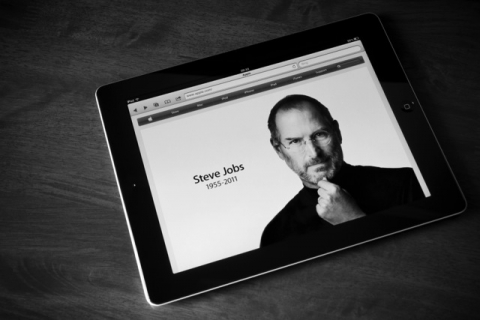 With the exception of IBM who has been able to crank out Watson, most innovative companies have the founder(s) in the background. Google, FB, Amazon, salesforce.com and Hasso Plattner with the HPI. 
It takes a lot of vision to make bold moves to turn the industry upside down.
Cryptocurencies and regulation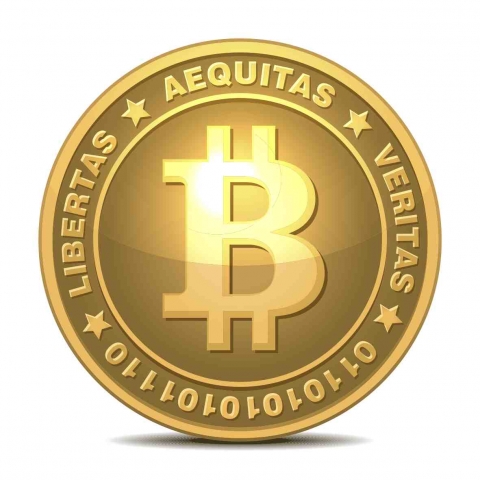 If you forget for one second about the "currency" debate, Bitcoin is here to stay because it is a protocol and programable, a perfect fit for the internet.
Challenge: ERP and backend systems are nor ready for that and local regulations aspects have to be solved first to leverage the full potential of frictionless transactions.
From smart contracts to color coding: opportunities are amazing
First Steps
Start by a user first design
Identify the naked value of product / services offering
Design the semantic view around the corresponding life category
Find a new narrative pathway to deliver digitalized services
Involve customers in the early design thinking directly with their user access
Credits
My kids Malo and Eole who have been very supportive with this crazy project. 
My friend Ian who coined the term "The nowment", Elena for her inspiration.