Summary
With the rapidly growing and evolving IT industry, ITIL is a well-known and one of top-tiers of IT Service Management frameworks. ITIL was previously famous as 'Information Technology Infrastructure Library' and was originated in the 1980s as a books collection. Then, ITIL became a leading digital resource used by banks, universities, retailers, studios, and government agencies. So, if you are someone who is pursuing his career in the IT industry then ITIL is for you. Learning and understanding the ITIL frameworks is one of the easiest ways to fasten your career growth.
After realizing the importance of ITIL frameworks, many companies and experts started to complain about the shortcomings that ITIL V3 had and this caused an uproar against ITIL's current CEO AXELOS. This suggests the need to update the framework to come up with the latest solutions and tools as ITIL V3 had started losing to its competitors. And then came the most awaited update of this framework, ITIL 4.
With the introduction of ITIL 4 in the market, we started to get certain queries regarding this upgrade like What is ITIL 4, how is it better, will ITIL V3 certifications stay valid, should we get ITIL 4 certified, and more. All these queries pushed us to finally write this article and answer all the FAQs regarding ITIL 4. So, this is to every curious soul out there, everything you need to know about ITIL 4.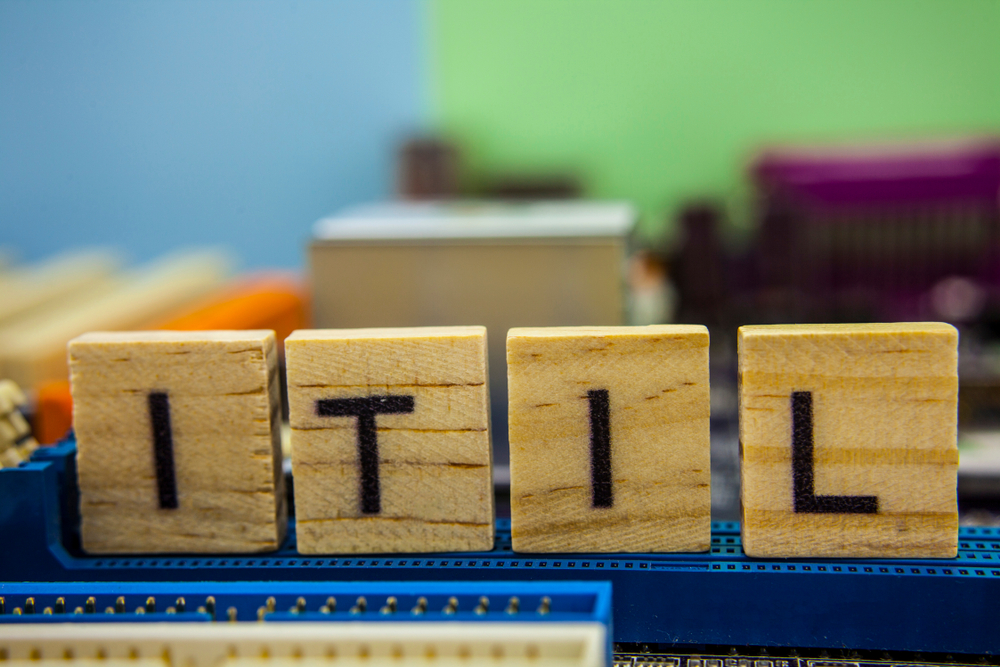 All You Need to Know About ITIL 4
What Is ITIL 4?
ITIL 4 is the most recent ITIL version, announced in 2017 and got launched in 2019. The need for ITIL 4 raised when ITIL 3 started facing backlink because of its shortcomings. Therefore, it won't be wrong to say or assume that this version is an upgrade to ITIL V3 and is better than its former version. Some of the common shortcomings of ITIL V3 were,
Its inability to keep up with the technological trends in ITSM

ITIL owner, AXELOS's, weak bonding with the community.
This drives Axelos to a mindset of community driven framework. This is why ITIL 4 will focus majorly on utilizing the ITIL experts globally to make up with recent technological updates. This being said, even after all the backlash that its former version faced, the ITIL experts' community kept increasing and thius is from where Axelos picked up to come up with a better and much organized framework.
Today, over 2K members including SMEs, C-level executives, hiring managers trainers, consultants, and ITIL learners have joined AXELOS' Global Research Program and more than 30 research sessions and workshops have been organized globally to learn and contribute to the latest ITIL framework.
With the help of these workshops and research, AXELOS has been able to shape a better and stronger ITSM community. Now, it is utilizing Agile, DevOps, and Lean with ITIL and this is the major factor that stands out ITIL 4 from its former version. 
Why ITIL 4?
Now, to answer "How ITIL 4 is better than ITIL 3", is no more required. Since, we have already talked about it in the detail how ITIL 4 is better from its former version and why do ITIL framework needed an upgrade at all. However, the real question that should be answered here is "Why ITIL 4". 
When the significance of this framework has already been stated, the good thing about this latest version is that it is aligned with ITIL V3. So, if you have an ITIL V3 certification or certifications, you can continue with that and upgrade to this newer version. While most of the course outline is same as V3 curriculum, there is still a pretty good amount of new content in V4.
Majority of the content in V4 focuses on the most recent as well as the best practices of IT world. Also, V4 emphasize on the integration with other systems and so, this is also an addition to the exam content. This implies that regardless of you being ITIL 3 certified or pursuing ITIL V3 certifications, you won't be able to pass ITIL V4 only by rotting the new content. You will have to gain the relevant experience on new system, integrated frameworks, or enroll yourself in ITIL certification training courses online to be able to prepare for the exam.
ITIL 4 certification path
Now, the first question that we should answer here is "Will ITIL V3 certifications stay valid".
Yes, they will.
To convey it in simpler words, experts with ITIL V3 certification should continue practicing. However, the ITIL certification path has now changed. While the ITIL Foundation certification is still the entry-level certification and doesn't require much experience to pass the exam. As this certification provides the basic knowledge of ITIL framework's terms, concepts, and elements. This cert also provides a literal foundation to move to higher level certifications.
After getting the ITIL Foundation certification, students will have choice for two directions:
ITIL Managing Professional

ITIL Strategic Leader
Students will need to complete all the modules to reach to either of the above-mentioned levels. After completing these two levels, candidates will be able to enroll in the ITIL Master certification. Now, the students who have ITIL V3 certs and have achieved 17 credits of V3 will be eligible to take the ITIL Managing Professional certification. However, if you haven't achieved those 17 credits or weren't certified an ITIL Expert then you have these two:
ITIL 4 Foundation Certification: If you have got ITIL V3 Foundation certified but not get ITIL V3 expert certification then you will have to retake the exam of ITIL foundation, and have not yet gained any additional ITIL credits, you are advised to start again with ITIL 4 Foundation. 

ITIL V3 Intermediate: Another option would be to get the 17 credits as to be able to take the ITIL Managing Professional (MP) transition certification in the next step. After passing this, you will be eligible to get the ITIL Master certification.